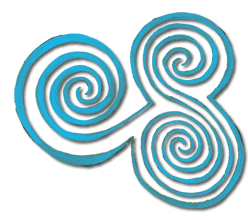 Infinite Ocean is a design and web development company based in Cedar Crest, New Mexico. We specialize in website design and implementation, as well as graphic design and layout for print media.
Our goal is to accomplish our clients' objectives by providing excellent quality services and producing beautiful, effective and powerful websites and publications. Please contact us to discuss your needs and find out more about how we can be of service.
Our favorite thing is helping to bring your vision into form.

Web Development:
Site design and implementation based on your vision for your Internet presence. Domain name registration, e-mail and website hosting. Meta tag generation and search engine submission for site promotion. Graphical and textual content creation to meet your needs. Ongoing support and site maintenance.
Graphic Design:
Page layout and design for catalogs, brochures, and other collateral for your business or organization. Logo and image design. Advertising for magazines, newspapers, flyer campaigns and Internet. Business cards, letterhead, envelopes and and other specialty items for print media.
Also:
We invite your participation at whatever level of closeness to the project you choose: total involvement to none at all, it is completely up to you. We will train you to do your own website maintenance if you would like to learn how to do that yourself. We have been building websites since 1996 and find great joy in seeing visions manifest.
Rates:
We charge $85 an hour for all design and development services. Hosting rates vary according to your needs, but an average site is $19.95 per month. We would be happy to consult with you about your needs and provide an estimate. We accept Visa, Master Card and American Express.